DIAGNOSTICS
Are Very Important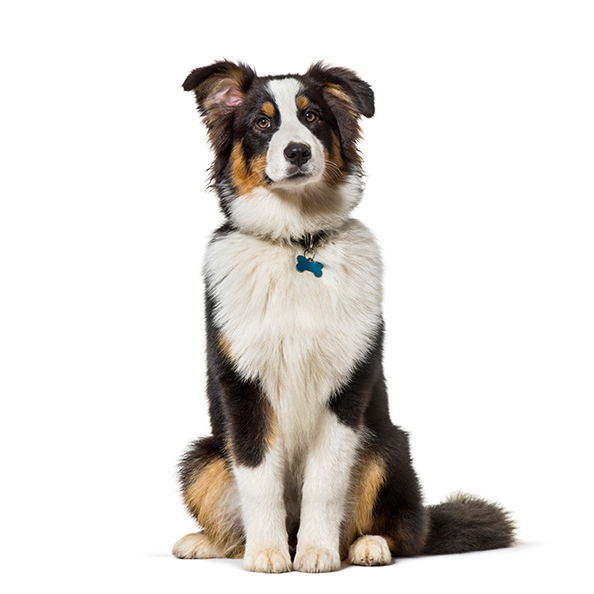 It would be much easier to manage the health of our pets if they could talk.
Wouldn't it be great if our pets could tell us what's bothering them and show us where it hurts? Alas, our pets cannot communicate this way, so recognizing the signs of a health concern and addressing that concern in the most efficient and effective manner can be a challenge.
This is why veterinary diagnostics are so important. These tools allow our skilled doctors to take a look inside your pet's body to learn exactly what's happening and in turn help us provide a timely and accurate diagnosis, and a better outcome for your pet. General Booth Veterinary Hospital offers a broad range of diagnostic services to manage the ongoing health of all of our patients.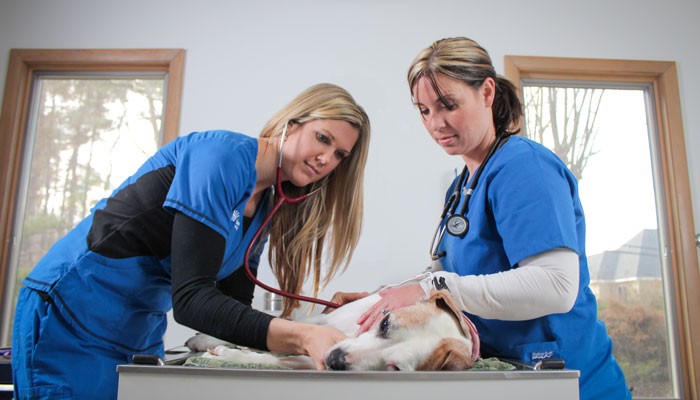 Full in-house veterinary lab
Allow us to obtain full blood chemistries, complete blood counts, electrolyte analysis, and urinalysis within minutes to start treatment immediately. We can also evaluate ear and skin cytology, perform intestinal parasite exams, blood parasite screening – including heartworm screening – in addition to many other important tests in-house.
For even more specialized blood work results, we work with an off-site laboratory.
Radiographs
We have a state-of-the-art digital x-ray machine that provides a radiographic image that can be viewed immediately on a high-resolution monitor allowing us to evaluate your pet's musculoskeletal, cardiovascular, digestive, urinary, and reproductive systems.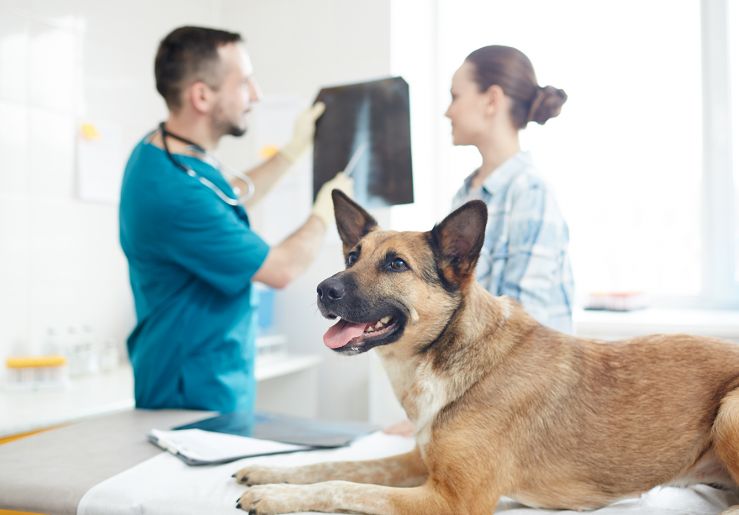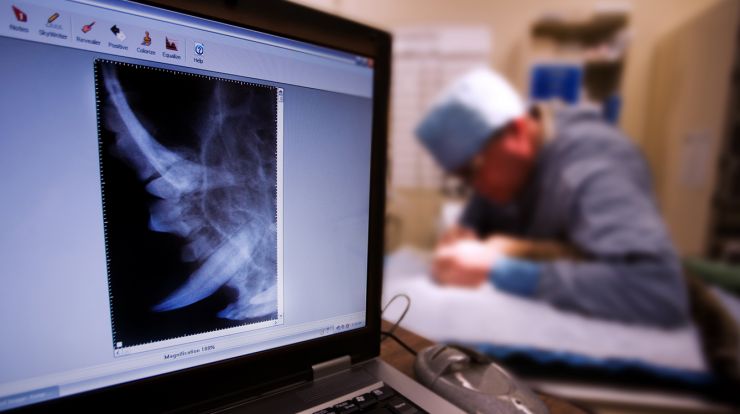 Digital dental x-rays
Digital x-rays create highly detailed images that provide diagnostic information about processes occurring below the gum line, dental x-rays. These x-rays can greatly enhance the quality of dental care your pet can receive. Digital dental x-rays allow for the most thorough and accurate imaging of your pet's mouth and allow our skilled veterinarians to better assess the health and integrity of each tooth.
Advanced Diagnostics
General Booth Veterinary Hospital has access to board-certified radiologists for consultations, ultrasonography, and echocardiography services, as well as other advanced diagnostics.
Ultrasound
Ultrasounds help us to look inside the bladder, the kidneys, the prostate, or the uterus. For example, if your pet is having problems urinating, recurrent infections or bloodwork shows kidney problems or infection, an ultrasound can be invaluable. An ultrasound would make the diagnosis of a bladder tumor much easier.