Herbert W. Maisenbacher, III VMD, DACVIM (Cardiology)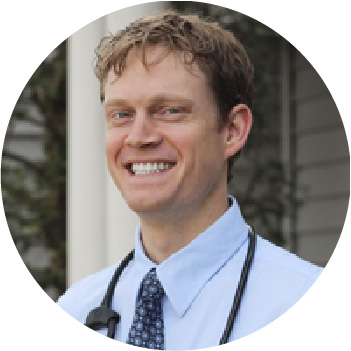 Dr. Maisenbacher resides in Virginia Beach with his wonderful wife and three children. He enjoys Notre Dame sports, running, paddle boarding, and every minute spent with family.
Education:
Dr. Herb Maisenbacher is board certified in veterinary cardiology by the American College of Veterinary Internal Medicine. He graduated from the University of Pennsylvania before completing an internship at the Animal Medical Center in New York City and a residency in veterinary cardiology at the University of Florida. About two years ago, Dr. Maisenbacher left academia to start Veterinary Heart Care to serve the Hampton Roads area and be part of our extended veterinary team.
Prior to relocating to the Hampton Roads area, Dr. Maisenbacher was a Clinical Assistant Professor at the University of Florida College of Veterinary Medicine and was named Small Animal Clinician of the Year in 2012. He has authored many peer-reviewed research publications on veterinary cardiology. He has contributed to veterinary texts, including the Clinical Veterinary Advisor 2nd edition and The ABCDs of Small Animal Cardiology 1st Edition. He is on the review board for the Journal of Veterinary Cardiology.